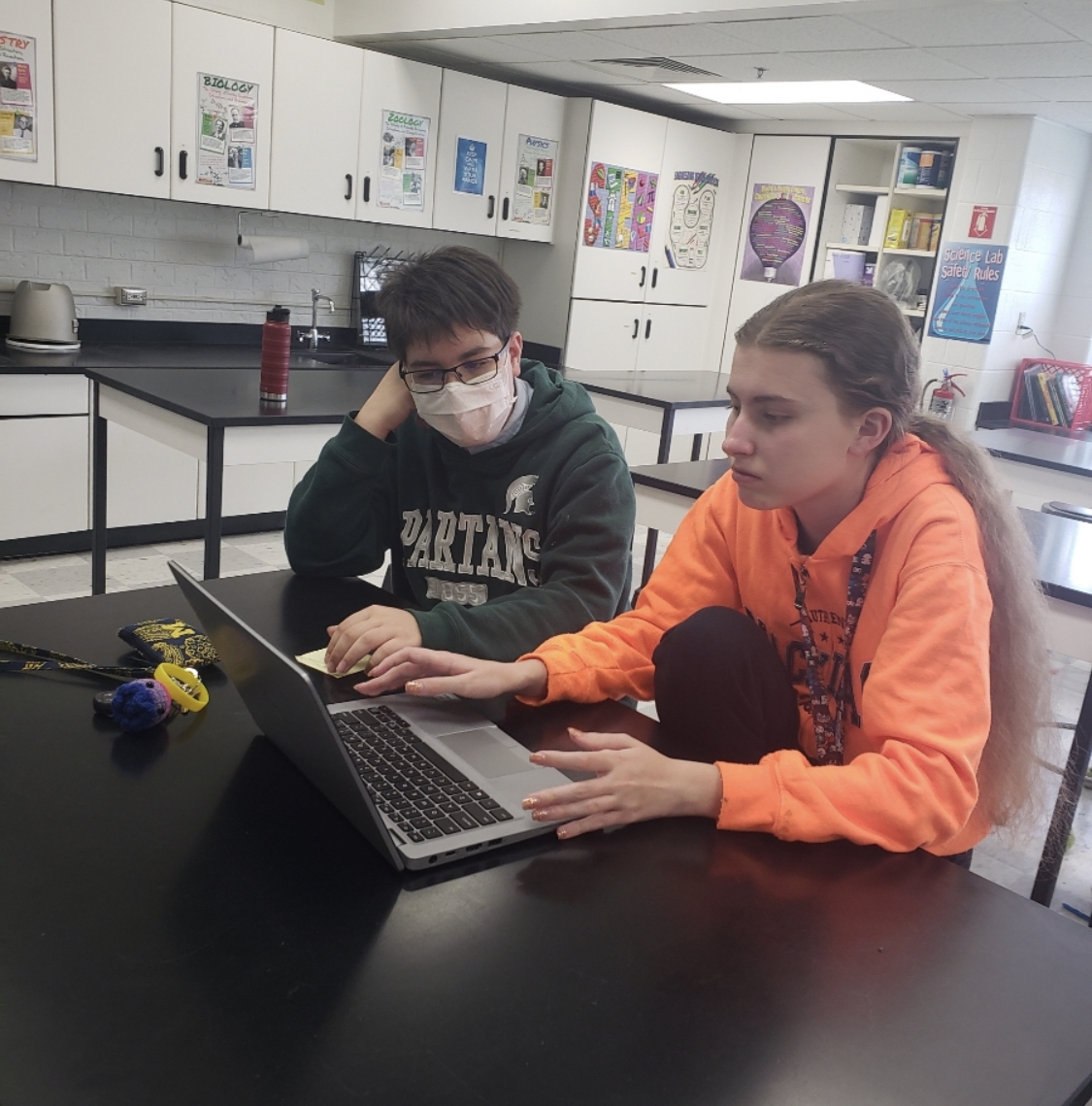 Helping FTC and FLL Teams
We believe in inspiring the younger generations and women in STEM. Our students help the students of the All Saints FTC team by teaching them about the basics of robotics. This includes assistance with programming and getting the robot to run how they wish. We also help prepare them for competition by asking questions similar to those they would receive from the judges. Our assistance with the All Saints FLL team is similar with us simply offering the students help when they need it. With the FLL team, we helped with programming and with difficulties connecting the program to the robot. We also provided assistance with the creation of their LEGO robots to ensure that their creations were capable of the functions they wanted them to complete.
Feminine hygiene at competition
As an mostly girl team, hygiene is widely important. At competitions in the 2022 season we bring a basket full of feminine hygiene products and place it in the bathroom for anyone who needs it. We believe in equality and doing our part, it gives access to women who needs the necessary supplies.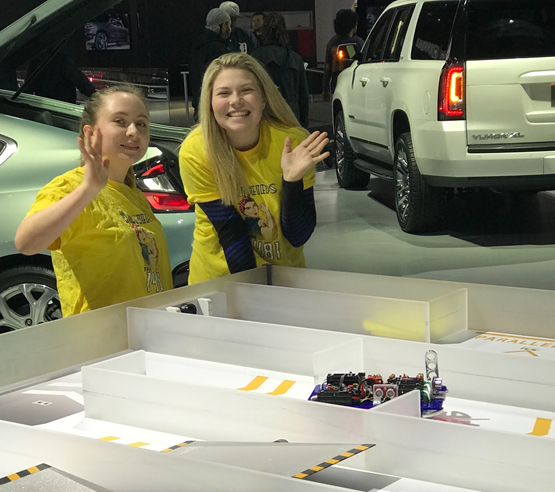 North American International Auto Show
Our team was presented with the opportunity to attend the North American International Auto Show by General Motors. We supported Chevrolet's booth featuring self-driving robots. This booth was directed towards children and encouraged them to interact with STEM. Through this event, the Riveters and other FRC teams were able to inspire hundreds of thousands of attendees at auto show. We talked to potential mentors and members about the Riveters and FIRST robotics. Our team encouraged young girls and boys to join a team when they are older and informed parents about FIRST's opportunities.
Community for Learning in the Dominican Republic
Over the summer, the PM lead, Anika Jane Beamer, left for the Dominican Republic to educate high school students about FRC. She also talked about our team's mission to inspire women in STEM. She encouraged the Community for Learning in Santo Domingo, Dominican Republic to start a team of their own. She spent an afternoon at their school for several hours talking to them about FRC and STEM. She said the students were very engaged. Also, she was encouraged to hear the boys stand up for women in STEM when their teacher questioned women's capabilities in that field. Anika Jane went to the Dominican Republic with the intention of spreading our team's mission to inspire women in STEM.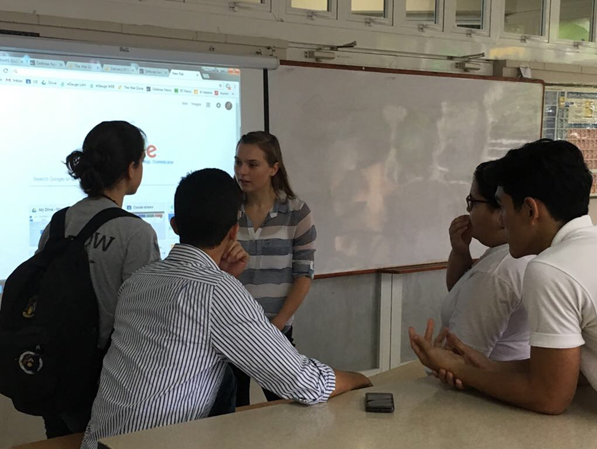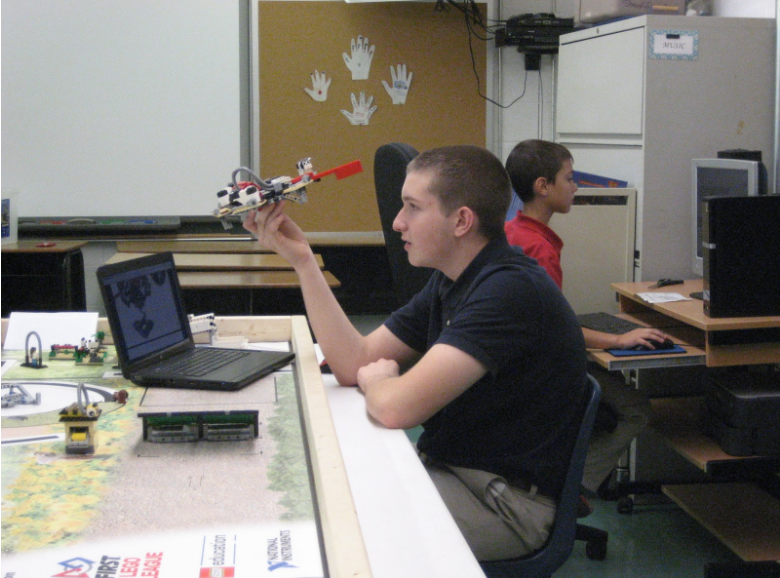 First Lego League Team: The Robo-Panzers out of St. Paul's
We all know the benefits of a STEM education. We wanted to share those benefits by helping start an FLL team for a local elementary school. Getting starting is tough, supplies used can be expensive and there is often not enough time or expertise available. Our team addressed both of these issues by having an open line of communication with the principal of  St. Paul's and the parents of the club members. For funds, the Robo-Panzers hosted a can drive within their community.We also contributed by donating our used cans to the Robo-Panzer. 
It was reaffirming to see same sparks of leadership emerge from both the girls and the boys. The students not only learned mechanical and programming skills, they also learned communication, teamwork and presentation skills. Proudly the students presented their robot to parents, staff and cohorts at the St. Paul's Science fair. We are proud to share that as a result of this experience some of the eighth graders decided to pursue robotics in high school.